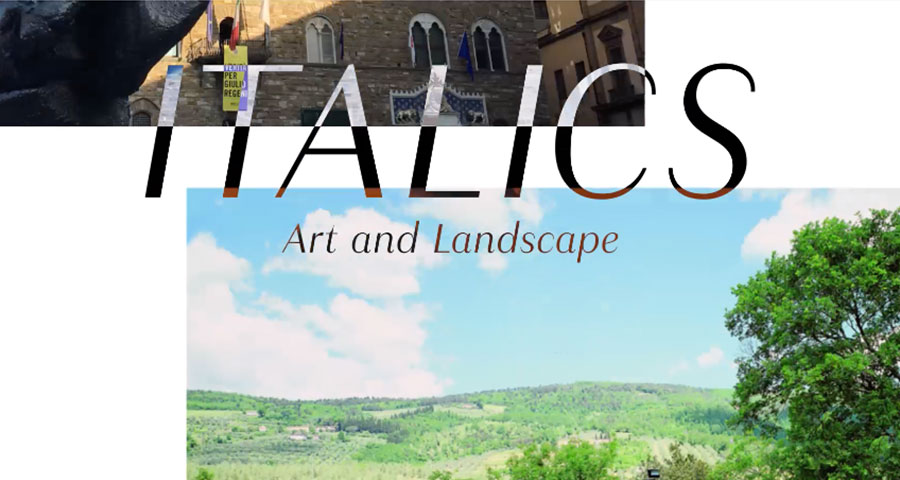 Italy from the viewpoint of its gallerists:
the new digital platform to discover Italian excellence.
Giacometti Old Master Paintings is pleased to announce its participation in ITALICS Art and Landscape, the first-hand guide to the country's art, culture and contemporary lifestyle, written and illustrated by the gallerists themselves.
To stay updated with the newest contents on ITALICS follow the Instagram account @italics.art and subscribe to the newsletter on the website www.italics.art.
Umberto Giacometti is happy to contribute to Italics Art and Landacape and to invite you to follow and promote the project!
Consortium's Galleries: A arte Invernizzi, Antonacci Lapiccirella Fine Art, Apalazzogallery, Alfonso Artiaco, Bacarelli, Bottegantica, Botticelli Antichità, Tommaso Calabro Galleria d'Arte, Cantore Galleria Antiquaria, Cardi Gallery, Alessandro Cesati, Galleria Continua, Galleria Raffaella Cortese, Thomas Dane Gallery, Massimo De Carlo, Galleria Tiziana Di Caro, Alessandra Di Castro, Galleria Umberto Di Marino, Ermes-Ermes, Fanta-MLN, Galleria Fonti, Frutta, Gagosian, Galleria d'Arte Maggiore GAM, Galleria dello Scudo, Giacometti Old Master Paintings, kaufmann repetto, Laveronica Arte Contemporanea, Magazzino, Gió Marconi, Mazzoleni, Francesca Minini, Galleria Massimo Minini, Victoria Miro Venice, ML Fine Art, Monitor, Maurizio Nobile, Galleria Franco Noero, Norma Mangione Gallery, Galleria Lorcan O'Neill, Galleria Carlo Orsi, P420, Walter Padovani, Giorgio Persano, Pinksummer, Porcini, Galleria Lia Rumma, Salamon&C., Sant'Andrea de Scaphis, Schiavo Zoppelli Gallery, Società di Belle Arti, SpazioA, Studio Sales di Norberto Ruggeri, Studio Trisorio, T293, Caterina Tognon Arte Contemporanea, Tornabuoni Arte, Tucci Russo Studio per l'Arte Contemporanea, Federico Vavassori, Veda, Galleria Carlo Virgilio & C., Vistamare|Vistamarestudio, Zero.