With twenty years' experience in the art market, Umberto Giacometti founded Giacometti Old Master Paintings in 2014. Specialist in Italian old-master paintings, mainly Baroque, he selects, research and exhibit paintings, drawings and sculptures by Italian and European masters from the 16th to the early 20th century. Engaged in an ongoing dialogue with scholars, museum curators, artists and collectors, he is constantly honing his understanding and expertise.
Since its inception, Giacometti Old Master Paintings has been present in major international art fairs such as TEFAF Maastricht, Paris Tableau, Munich Highlights, Flash Back Turin  and the Biennale internazionale dell'Antiquariato, Florence and Rome. In 2018 the gallery will also exhibit during the TEFAF New York.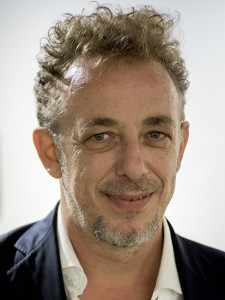 Umberto Giacometti is a member of: AAI-Associazione Antiquari d'Italia. He has specialized in Old Master Paintings since 1999, after working both as a painter and as a restorer. His sensible understanding of Art Works both in their poetics and as physical objects has progressively brought him to dealing. From 2007 to 2014, he has been a partner at Galleria Silvano Lodi & DUE, Milan.